Passing AZ-400 DevOps Engineer Expert
Back in September I took the AZ-400 exam and passed! 😊
So I thought I'd blog about this to help any others on the same journey.
It had been a long trip, as like many others due to the full remote working period in 2020 I had set myself targets to achieve Azure certification.
As a DevOps dude I had a clear goal and that was the DevOps Engineer Expert.
It's a very broad exam covering source control, CI/CD, strategy, monitoring, containers etc. It's not just Azure focused as it dips into open source tools like Prometheus & Terraform. Azure DevOps is the main tool in focus but the shift is definitely moving to GitHub.
The hard work and study paid off as I achieved a pretty good pass mark (842/900).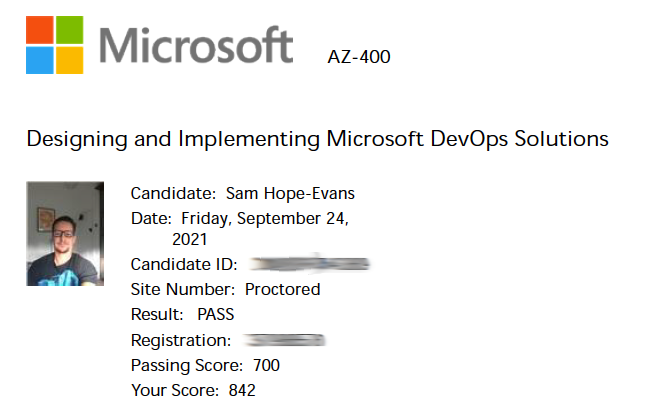 Fundamentals Full House
If you are new to Microsoft certifications the best place to start is to take some Fundamentals exams.
As I already had experience working in the Power Platform & M365 space, I went on to study & pass the 4 below to get the big picture of the Azure & MS stack (sure by now there are lots more Fundamentals than this).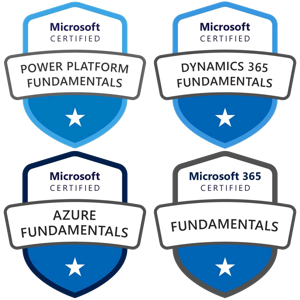 Once you pass an exam, your badges can be shared and verified up on Credly:
Enough of the badges! Where do I start?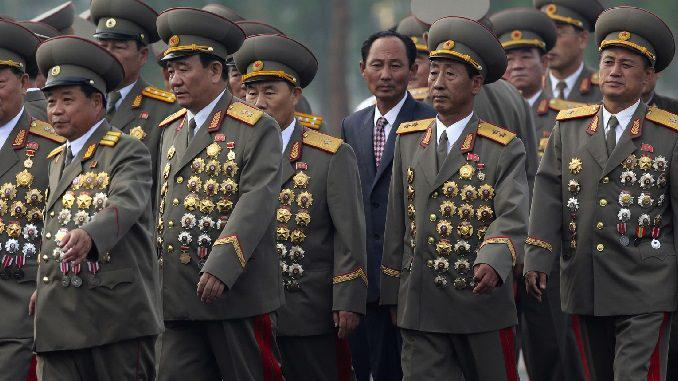 MS Learn
First thing create an account on MS Learn and find the areas that interest you, it's generally between the M365 & Azure space with lots of specialities in each.
Once you've done that you can match up your chosen area to the Fundamentals, role based and expert certifications. There are lots of routes to travel and the courses are being updated all the time 👇
You can create collections in MS Learn so you can come back to all your learning material in one place and share it e.g my DevOps collection here.
There's no need to complete all in your collections but they get you ready and have free sandboxes to get hands on. There's a bit of gamification here as all the modules you take build up your points and 🏆.

There are also Challenges you can sign up for, which if you complete in 30 days you'll bag a 🆓 exam pass.
Get into Azure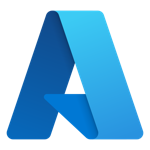 For the Azure pathways you should get your own subscription to try things out and learn the practical side and about deploying into Azure VMs PaaS & Serverless. The exams will expect knowledge of this, so get busy spinning things up and tearing them down.
Hit the Bootcamp
Just like the gym, instructor led courses aren't for everyone 😅
Post-covid these are mostly online via Teams/Zoom etc. I've done quite a few, they usually go through the Skills Measured in the exam and a shedload of hands on labs. You will get stuck into Azure and create loads of ADO projects, App Services & more!
They can be a great way to learn more and network with others, but the pace can be too fast if trying to cram in around a day job and home life etc.
For AZ-400 there are some details here on how to find a course.
Online Training
Now these I found really useful as you can learn at your own pace and take lots of practice tests. They are not all free but you can find big discounts up to 80%.
Exam Day
Once you've booked in the date, if you're going for a home based proctor exam 👇
Choose a quiet room
Clear your desk
Get your ID ready
Chill out 🏖️ you can always resit
Smash It 👊
Oh and go to the 🚽 as you're not allowed to leave the room!
I've had a couple of strict proctors who want everything off your desk and pull you up for things like hand over your face & mumbling  😁 .

It's small stuff but avoids any extra hassle on the big day.
The actual exam will have around 50 questions, maybe 35 will be multiple choice, x2 case studies (these really test your knowledge). I didn't get any hands on labs but they are always possible (more likely at a testing centre).
---
Follow the yellow brick road
Starting with Azure Fundamentals I opted for the developer path and just followed the road all the way to Expert!
It's a worthwhile pathway to take for anyone wanting to Dive Deeper into DevOps.
Good luck!