ChatGPT vs Bard: Battle of the AI DJs
AI is a hot topic right now and I love DJ'ing. So it's time for a fun blog post on how the two current titans of AI technology, OpenAI and Google, fare when they step up to the decks.
OpenAI's ChatGPT and Google's Bard are the generative AI chatbots we will test in 3 areas and see just how good they are in the DJ arena!
ChatGPT
ChatGPT is a conversational chatbot which is trained to answer your questions and give a detailed response.

It's fine-tuned from GPT-3.5 and powered by a large language model (LLM) trained by OpenAI (Microsoft is a big investor and it's Codex model backs GitHub's Copilot).
ChatGPT is not directly connected to the internet, the model was trained on the entirety of the web before 2021, so it has limited knowledge after this.
GPT-4 is also available as a paid $20 per month upgrade and powers the new Bing.
Google Bard
Bard is Google's experimental version of ChatGPT. It's powered by their most advanced large language model PaLM 2.

The biggest difference is that Bard pulls its information from the web, so potentially has more current results than GPT.
Both chatbots respond to natural language inputs and can code, answer literacy, mathematical questions and much more. Also both can occasionally hallucinate and show dodgy results...😬
---
The DJ Challenge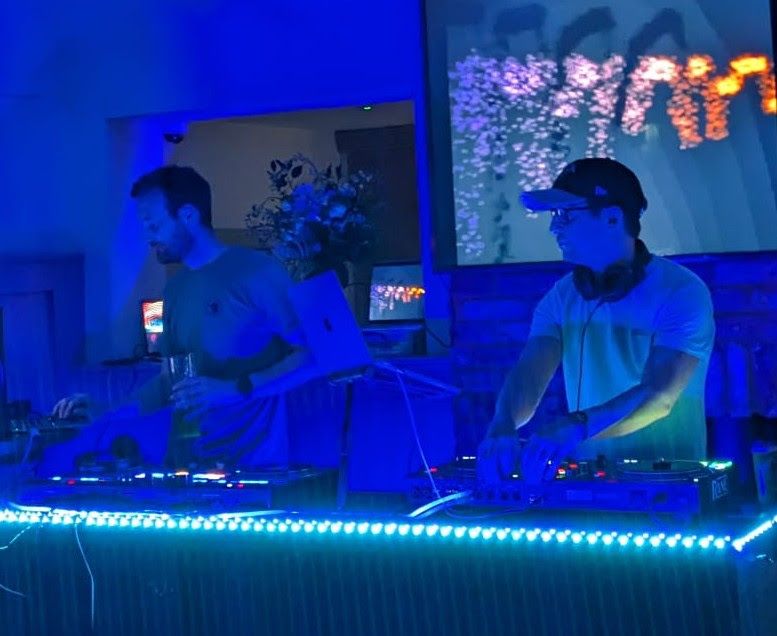 The 3 tests were carried out putting the same prompts into ChatGPT-3 and Google Bard with the first results compared.
1. Build me a set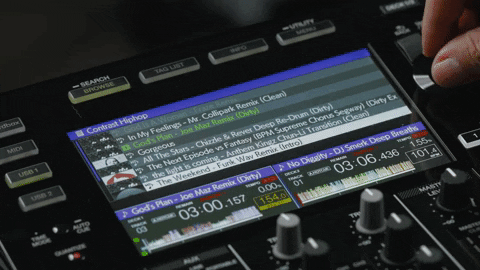 The first test was a pretty standard task that DJ's have to do in building a set (playlist) to play out at a party, club or event. This can take hours to prepare, to get the right music for the right crowd and keep them engaged.

So let's see how the ChatBots can help us out with the prompt below:
Create a 1 hour DJ set that starts the crowd in a relaxed mood with soul & funk, then brings them onto the dancefloor with house & nu-disco. Then finally up to a high energy end with drum and bass. The set should have a mixture of the latest underground and classic tunes to keep all ages engaged.

👍 ChatGPT returned 9 tracks, starting up with the "The Message" by Grandmaster Flash, it did an OK job of listing artists from The Isley brothers, Sylvester, Bee Gees, CamelPhat, DJ Marky and Sub Focus. So it did cover the correct moods, genres and built up the tempo to end on drum & bass tracks. Each had a nice description and reason why it meets the ask, e.g the last one:

"Sub Focus" by Tidal Wave ft. Alpines: End the set with a bang with this drum and bass track. Its pulsing bassline and ethereal vocals will have the crowd going wild.

👎 A 1 hour DJ set would need more than 9 tracks, unless each were 6.5 mins and you played them end to end, which lets face it, isn't going to excite people! "The Message" is a hip hop track, which wasn't asked for. Most of the house and D&B tracks were quite dated, the newest being 2019. So the limitation of getting the latest music is evident here with ChatGPT's model being < 2021.

👍 Bard returned a set list at lightning speed, nicely breaking the set down into time slots. It started with "Ain't No Sunshine" by Bill Withers, moved up through James Brown, Chic, Black Eyed Peas into Swedish House Mafia, DJ Snake then ending on D&B. As with ChatGPT it covered all the moods and genres asked for. The latest track Bad Habit - Netsky remix was from 2022, so it provided much more recent music.
👎 It got confused about the 1 hour timeframe as returned 20 tracks, breaking them down into x7 30 min slots, starting at midnight and ending at 3am! Bard assumes we are DJ'ing the graveyard shift 😂. It didn't have the reason around each track choice,  e.g the last one just says:

The Message - Pendulum
2. Transition Skills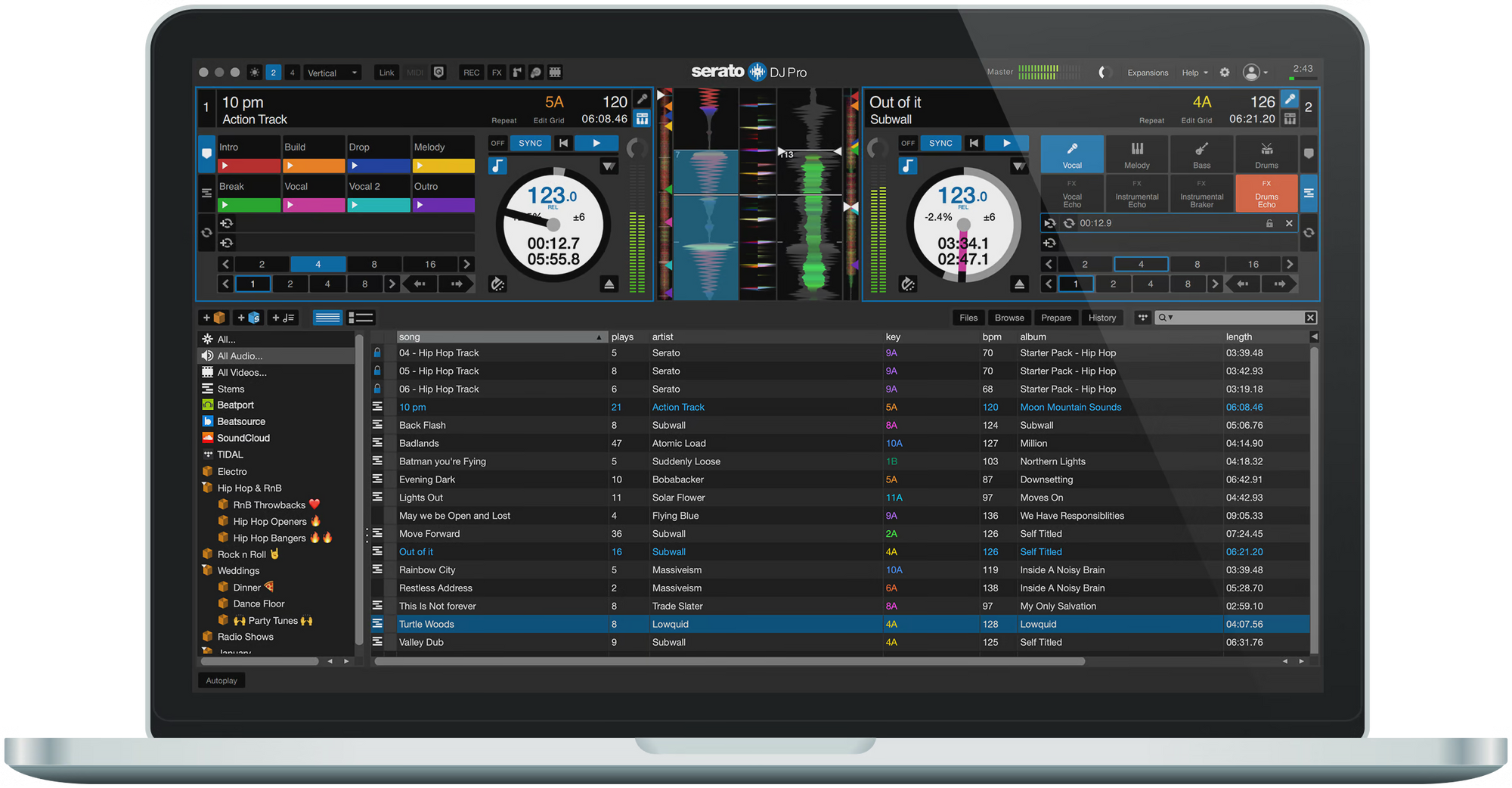 Next up was to see if AI can help with our DJ transition skills.
The eclectic set lists above create of sense of musicality but need a matching skill set to pull off (unless you just start and stop each track 🥱).
Mixing between genres like soul/funk, house and drum & bass is climbing up a BPM (Beats Per Minute) mountain. In the Bard set we start at 78bpm 🐌 and end on 174bpm 🚅 !

We'll be a bit more specific on this test to see what technical DJ knowledge the AI has for us.
Using a Rane One DJ controller and Serato DJ Pro, how do I transition between a bass house track playing at 128pm up to a hard style track playing at 150pm.

👍 ChatGPT seemed to understand the ask and quickly returned 9 bullet points to follow. It correctly mentioned BPM track analysis, cueing up, smooth tempo adjustment and the Serato sync feature. Nice touch was about the use of the Low EQ fade and looking for suitable points to start the blend.
👎 The transition part was a bit wrong. It advises to speed up the playing track to 150pm then mix in the next track. This will sound bonkers!

As the bass house track approaches its outro or breakdown section, use the pitch fader on the Rane One DJ controller to gradually increase the tempo from 128 BPM to match the BPM of the hardstyle track at 150 BPM.

👍 Bard again with a wicked fast response. Broken down into 5 sections in an easier to read format (Prepare the tracks, Warm up the crowd, Start the transition etc). Some nice tips on cues points, low-pass and EQ filters and specifics on hardstyle mixing.
👎 The transition was completely wrong, track 2 was already at 150bpm. Trying to mix this in to 128bpm will clash swords and be a real DJ clanger!

As the bass house track is playing, slowly increase the tempo of the hard style track...Once the tempo of the hard style track is up to 150bpm, you can start to mix the two tracks together. You can do this by using the crossfader on the Rane One controller.
A better approach could be to pitch track 2 down to 128 bpm, killing the bass EQ and low-pass filter to hide the audio. Then mix it in with track 1 and swap out the bass from each, turn back up the low-pass filter and end the transition when track 2 has a pre-drop breakdown (with no beats). Then slowly pitch up track 2 over 8 bars to 150bpm before its main drop.
Not sure what i'm going on about...🤔...see it in action with this excellent video from Crossfader 👇
3. Scratch Master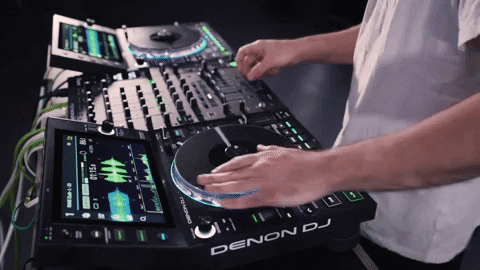 Finally, for the icing on the DJ cake lets test the AI's scratching skills.
Scratching is a great way to express yourself and add some spice to your sets, if you want to learn how, be sure to check out School of Scratch 🎧
Once you get into it, you'll find there's a huge amount of different scratches to learn and master, starting with baby scratch all the way up to orbits and flares.
So let's see if AI can teach us the more advanced transformer and crab scratches:
Using DJ controller what is the best way to learn the transformer and crab scratches?

👍 ChatGPT seems to like the number 9 as again 9 points listed out, covers some generic tips on controllers, muscle memory and hand control. It very lightly covers the transformer scratch and then gives some tips on selecting suitable tracks to practice on.
👎 It got the crab scratch technique wrong as does not mention the crossfader at all. Overall a bit too generic to be of great use.

👍 Bards super fast response, again broken down into 5 easy sections with extra tips afterwards.
👎  Also got the crab scratch wrong, i'm not sure you could do this with one hand!

The crab scratch is a one-handed scratch that involves moving the crossfader up and down while also moving the platter in a circular motion.

The tips were way too generic, mentioning practicing in the mirror and asking for help.

It might be a too niche topic but neither Chatbot mentioned video tutorials or any expert/famous DJ to learn from.

Confused...🤔 see it in action from one of the best Scratch DJs out there👇
---
Wrap up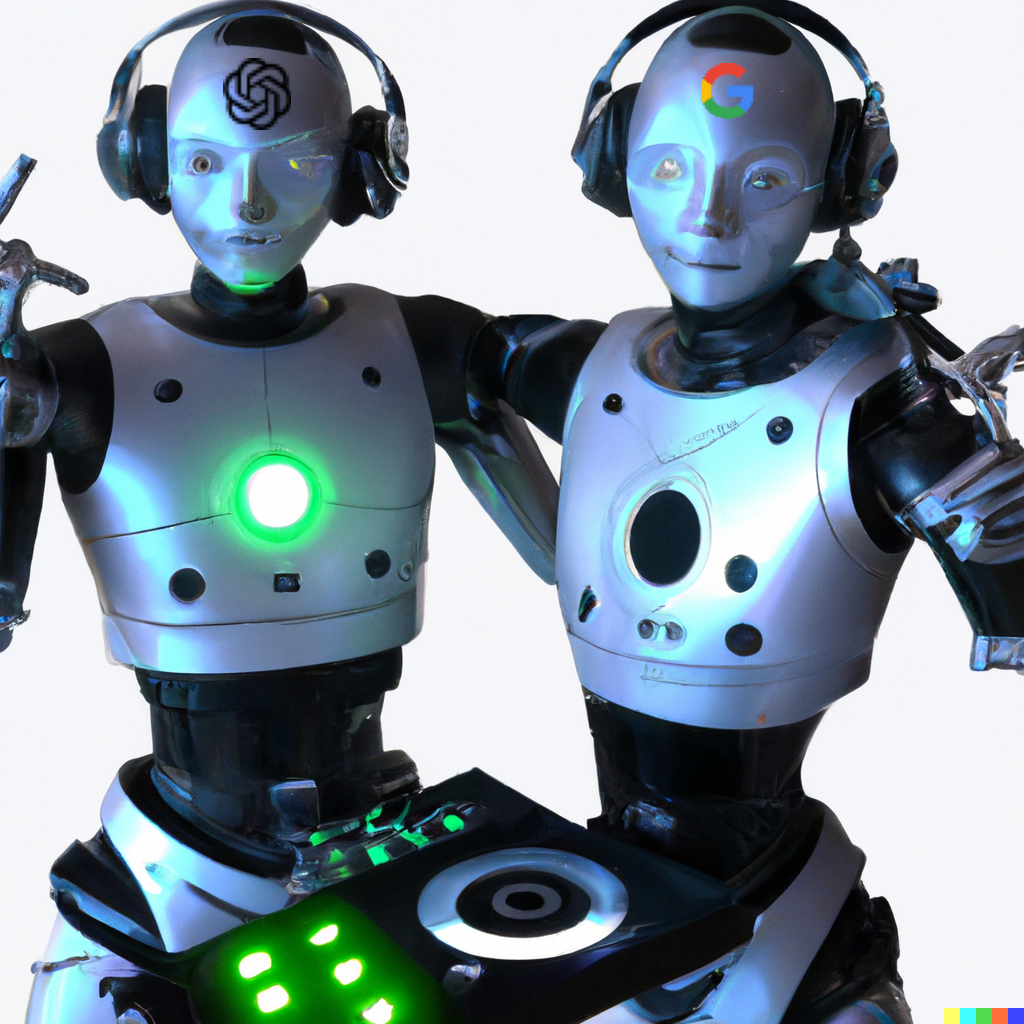 That was a really fun comparison of the current 2 biggest AI ChatBots out there and shows they were both useful for helping DJ's to prep and learn new stuff.
ChatGPT definitely produced richer and deeper contextual content whereas Bard presented lighter but more structured and easier to read information.
Bard made more mistakes but was faster and gave us much more recent music. It also has the handy Google it button.

ChatGPT is a more mature product and it feels like it (bearing in mind I didn't test GPT-4 which will invariably have better results).
So currently if you wanted the best overall help then use ChatGPT, but if most recent music and content is more important then Bard is a better choice. Sort of sacrificing quality for latest content.
Big tech is making huge investments in the AI space. In terms of music, Google is exploring MusicLM, an experimental AI tool that can turn your text descriptions into music 🤯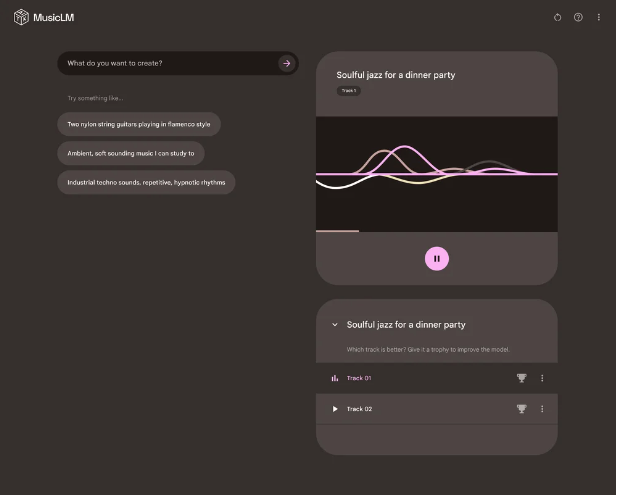 Spotify already has an AI DJ rolled out in the US and Canada. Personalised playlists with an AI DJ talking and introducing the tracks (the DJ ain't mixing!).

There is alot happening in the world of Digital DJs & AI!
In the meantime, if you like House music and need some energy, check out my latest mix below on SoundCloud (with some tricks from Serato Stems).

For the next set I'll definitely see what AI can bring to the mix!